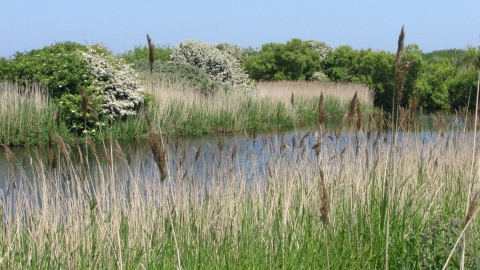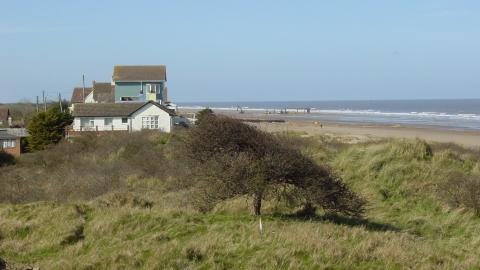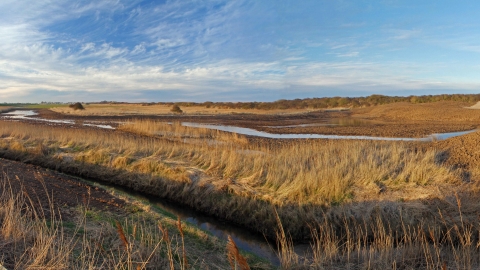 Flooded clay pits with extensive reed beds.
Know before you go
Parking information
Car parking available
Walking trails
Visitors are requested not to walk round the pit to avoid disturbing wildfowl
Access
There is no access onto the reserve but good views can be had from by walking down the short path from the road
Dogs
No dogs permitted
Assistance dogs only
When to visit
Opening times
Open at all times
Best time to visit
September to February
About the reserve
Flooded clay pits with extensive beds of reed and sea club-rush, with great reedmace, fennel pondweed, wild celery, sea arrowgrass and water-crowfoot. There are also colonies of common spotted-orchid and swathes of knapweed.
Snipe are frequent visitors in winter, when bittern and bearded tit are occasional visitors. In the breeding season, reed and sedge warblers, reed bunting and little grebe all nest. Many rare migrants have also been seen. Fieldfare, redwing and song thrush can be abundant in the winter.
The entrance track made of chalk has a range of chalkland flora and many butterflies, such as common blue, small copper and painted lady. Dragonflies, such as migrant hawker, also occur. The Wolla Bank Reedbed lies on the opposite side of the road.
Nearest postcode PE24 5XH. Please note - postcodes are for the nearest registered address as we are unable to get postcodes for nature reserves.
Location information
What3Words
Habitat
Environmental designation
Site of Special Scientific Interest (SSSI)