Celebrating Lincolnshire's wonderful plants!
Plants are really important. We eat them, build with them, wear clothes made from them and breathe the oxygen they create. That's why we think #BotanyisAce!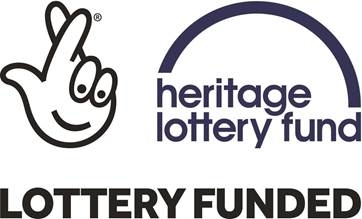 Thanks to funding from the Heritage Lottery Fund, the Lincolnshire Wildlife Trust is leading a project to preserve Lincolnshire's botanical heritage and inspire and train future botanists.
Look out for the inspiring programme of events around Lincolnshire over the coming years until Autumn 2020. 
I have a few specimens at home and really think that when mounted and

displayed are a work of art. What a great project idea and a wonderful way for

the next generation to learn about botany.

BBC Springwatch & University of Lincoln visiting professor
Project aims
Inspired by Sir Joseph Banks, an 18th Century Lincolnshire naturalist who voyaged around the world with Captain Cook, the project aims to:
Project partners
As well as the Lincolnshire Wildlife Trust, other project partners include the Natural History Museum, Lincolnshire Naturalists' Union, Sir Joseph Banks Society and the University of Lincoln. Click below to browse our partners websites and find out more.
Get involved
Search for an event near you, or keep an eye out on our social media pages below to hear about our upcoming events and activities.
Love Lincs Plants project report