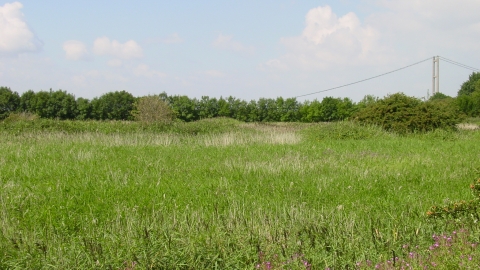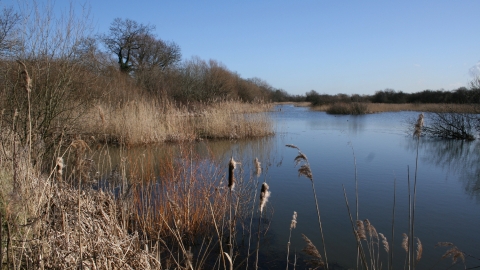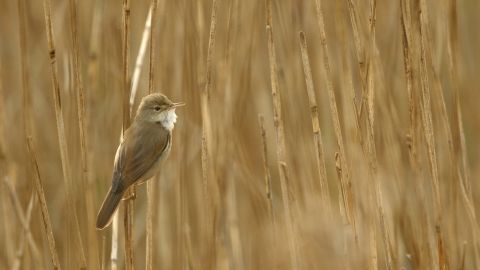 A mosaic of open water, reedbeds and intervening rough grassland and scrub.
Know before you go
Parking information
Small parking area available
Walking trails
Access is either from the Humber Bank footpath or from Pasture Road, Barton Waterside
Access
Paths are accessible for wheelchair users in dry weather
Dogs
No dogs permitted
Assistance dogs only
When to visit
Opening times
Open at all times
Best time to visit
January to December
About the reserve
Pasture Wharf consists of flooded clay pits, with open water and reedbeds, and 1.3 km (0.8 miles) of foreshore including the old wharf. It is also the site of a former tile works (where a kiln chimney still stands).
The mosaic of open water, reedbeds and intervening rough grassland and scrub provides excellent habitat for breeding birds, such as great crested and little grebes, bearded tit, reed warbler and blackcap. Mallard, pochard, tufted duck, gadwall and goldeneye occur in good numbers in winter.
The foreshore, mudflats and flooded grassland attract many wading birds, including dunlin, redshank, grey plover and bar-tailed godwit. Bitterns occur in winter, and with careful management we hope they may return as a nesting species.
The list of aquatic species is long, some examples being Nuttall's waterweed, marestail, rigid hornwort, water lily and fan-leaved water crowfoot.
The aims of management are to retain a balance between open water and reed and to provide a sanctuary area by restricting access to some reedbeds and waterside areas. Reed-cutting and water-level control are also important.
Nearest postcode DN18 5RD. Please note - postcodes are for the nearest registered address as we are unable to get postcodes for nature reserves.
Location information
What3Words
Habitat
Environmental designation
Site of Special Scientific Interest (SSSI)