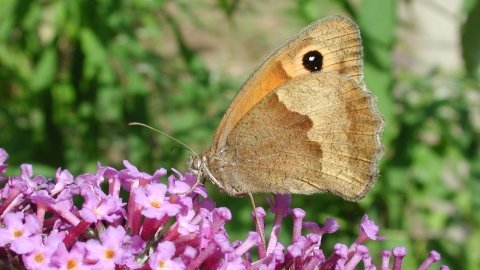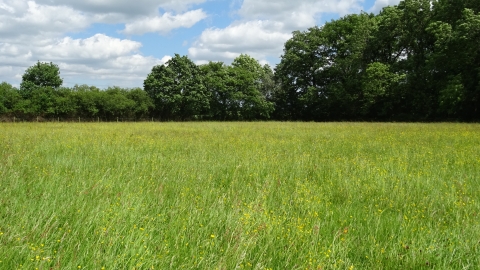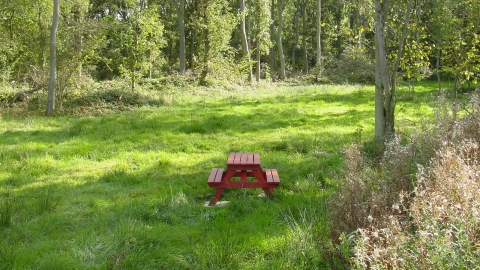 Lawn Wood, and Bottleneck and Jackson's Meadows
The reserve consists of two meadows, named Bottleneck and Jackson's paddock, and the adjoining Lawn Wood.
Know before you go
Parking information
Limited parking on the road verge, please leave room for large farm machinery
Grazing animals
Sheep and cattle
Walking trails
There is a circular visitor route available, please keep to the waymarked route
Access
Access is via a stile or hand gate over a small bridge which is not owned by LWT; mown paths throughout, rough terrain in meadows and woodland, can become muddy/slippery; not be suitable for wheelchairs
Dogs
No dogs permitted
Assistance dogs only
When to visit
Opening times
Open at all times
Best time to visit
April to July and September to November
About the reserve
The reserve consists of two meadows, named Bottleneck and Jackson's paddock, and the adjoining Lawn Wood. The name Bottleneck aptly describes the shape of the first field, which lies to the north-west of Lawn Wood. Jackson's paddock (which derives its name from a former owner) links up with Bottleneck and overlooks the village of Castle Bytham with its ancient castle site. Both fields are on heavy clay loam and are wet in places.
Tall hedges with field maple, hawthorn, blackthorn and rose serve as a colourful surround and shelter both fields, providing a haven for ringlets and meadow brown butterflies in the summer. The summer also brings a magnificent display of buttercups, with those in the shaded parts of Bottleneck showing a slightly later flowering period. Yellow rattle and many other meadow species are present.
Lawn Wood is an ancient deciduous wood consisting mainly of oak and ash, with field maple, midland hawthorn and the scarce wild service tree. The ground flora includes species of old woodland, such as wood anemone, woodruff and early-purple orchid. Fallow and red deer are frequently seen in the woodland and meadows.
The meadows are sometimes cut for hay in July, and the aftermath is grazed by sheep or cattle. In the wood, thinning operations are designed to restore a varied ground flora. Parts are coppiced, while the ride system has been extended to provide edge habitat for birds and butterflies. The boundary between the wood and the meadows provides particularly important habitat, which is being carefully looked after in order to retain and extend the scrubby margins.
Nearest postcode NG33 4RF. Please note - postcodes are for the nearest registered address as we are unable to get postcodes for nature reserves.
Location information
Lawnwood, Bottleneck and Jackson's PDF
What3Words
Habitat