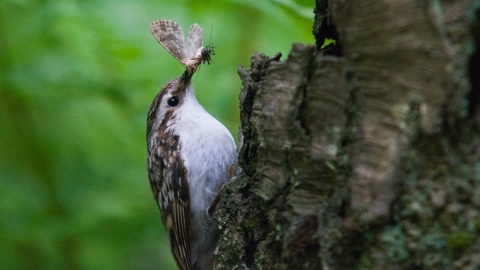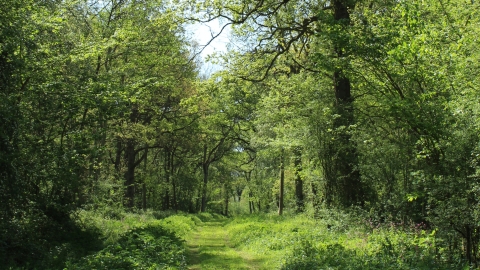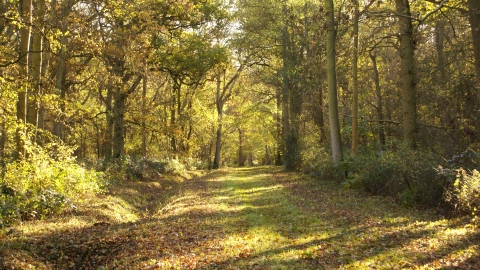 An example of the once extensive oak/ash woods of the calcareous Boulder Clay soils of Lincolnshire.
Know before you go
Parking information
Roadside parking
Walking trails
Waymarked routes available, visitors are requested to keep to the rides, a public footpath crosses the reserve on the main east-west ride
Access
Wheelchair access may only be possible in dry weather
When to visit
Opening times
Open at all times
Best time to visit
April to July
About the reserve
The moisture retentive clays and the closeness of the canopy make Hoplands a damp wood in which ferns and mosses abound. Oak and ash are the dominant trees. There is a varied bird population including woodcock, tawny owl, treecreeper, great and, occasionally, lesser spotted woodpecker and nuthatch, as well as five species of tit and six species of summer warbler. Barn owls occasionally hunt in the rides. A pond in the glade also attracts spawning frogs.
Nearest postcode LN13 0HL. Please note - postcodes are for the nearest registered address as we are unable to get postcodes for nature reserves.
Habitat
Environmental designation
Site of Special Scientific Interest (SSSI)