The UK's biggest nature challenge
30 Days Wild is The Wildlife Trusts' annual nature challenge where we ask the nation to do one 'wild' thing a day every day throughout June.
Your daily Random Acts of Wildness can be anything you like - litter-picking, birdwatching, puddle-splashing, you name it! But to help you on your way, we'll also provide you with a FREE postal or digital pack of goodies to inspire your wild month - including an activity passport and a wallchart to track your progress.
Alongside all of these benefits, taking part in 30 Days Wild is scientifically proven to make you feel happier, healthier, and more connected to nature. In 2020, more than half a million people got involved, from families and couples, to teachers, care homes and workplaces. Everyone's invited!
I'm a big fan of 30 Days Wild– I love being part of the surge of enthusiasm

that emanates from everyone involved! Get creative and find 30 new ways to be

inspired by the beauty of the outdoors and nature or be entertained by

trying out new nature activities.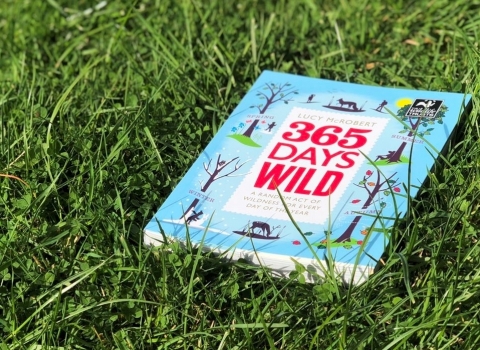 365 Days Wild - the book
This beautiful book by Lucy McRobert contains 365 inspirational suggestions for enjoying nature. It will help you to continue your wild journey throughout the year!
Click below to buy your copy.
Check it out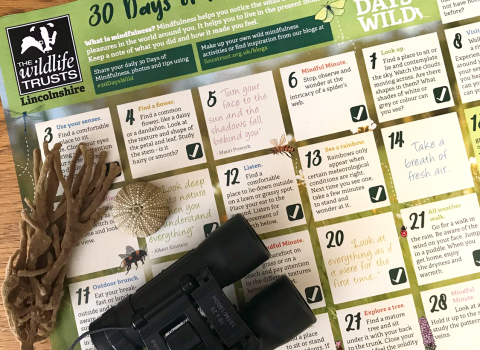 30 Days of Mindfulness
Our Education and Community Officer, Sue Fysh, shares with us her 30 Days of Mindfulness - a calendar you can download and print at home with easy tips to help you connect with nature all year round and learn to live in the present moment.
Download
Random Acts of Wildness
A Random Act of Wildness is any thing that you can do in an average working day to bring a little nature into your life. They can take a few seconds, a few minutes, or if you lose yourself completely, a few hours!
See some examples below!
Follow our adventures
See how we're staying wild by following us on social media, or take a look at our 30 Days Wild blogs.