Wetland birds
Every spring thousands of wetland birds migrate to Britain, whilst resident birds begin courting and breeding. Discover some of the best places to see (and hear!) these migrating birds across the Lincolnshire coast.
Top sites for wetland birds
What to look out for
Be prepared for an early start, as the first few hours of the day are often the busiest. Bring some sandwiches! You won't want to miss a moment of the action whilst looking for some lunch.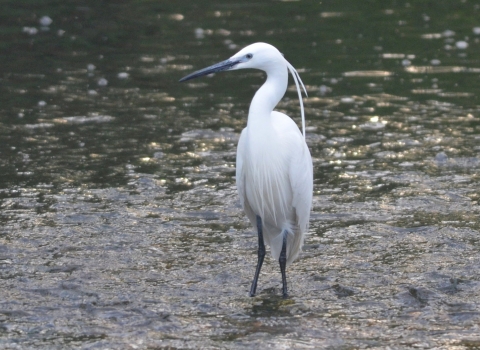 The littlest egret
The little egret is a small, white heron that feeds on small fish and crustaceans. Once a very rare visitor from the Mediterranean, little egrets are now a common sight around the coasts of southern England and Wales, but can also be seen in Lincolnshire. Look out for its beautiful neck plumes that herald the breeding season.
Discover more
Get in touch
Share your sightings with us using #LincsWildlife or follow us on social media.