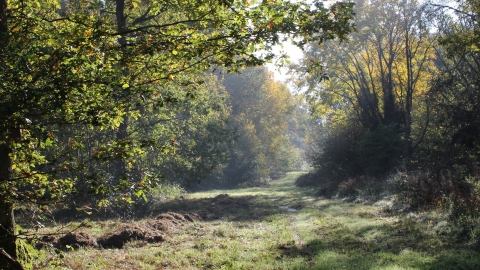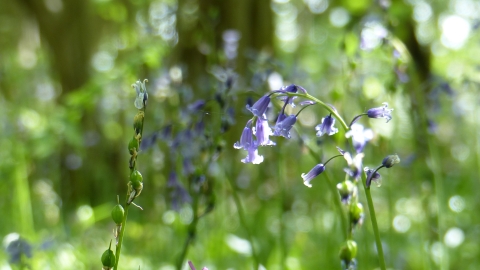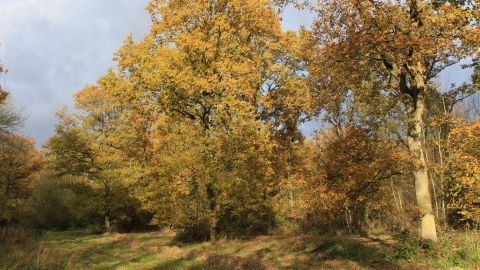 Known for its varied woodland flora, this is probably one of the most significant ancient woodland sites in the county.
Know before you go
Parking information
Limited roadside parking
Walking trails
The main ride is wide and mown, with some hard-core paths 
Access
Paths can be muddy and uneven, not suitable for wheelchairs
When to visit
Opening times
Open at all times
Best time to visit
March to July
About the reserve
On the edge of the Lincolnshire Wolds near Aby, Swinn Wood is an ancient woodland described as probably one of the most significant ancient woodland sites in the county. It is likely to be a remnant of the original Wildwood which once covered most of Britain. Acquired in 2016, the woodland consists of ash and oak, with a hazel understorey. 
The seven ponds attract a plethora of dragonflies and damselflies, including migrant hawker and common darter. In the spring, the woodland floor comes alive with carpets of colour; from bluebells, to wood anemone and early purple orchids. 
From April, the woodland flora attracts butterflies including speckled wood, comma, purple hairstreak and green-veined white. Notable bird species include lesser and great spotted woodpecker, barn owl, willow tit and long-tailed tit. Buzzard can also be seen soaring above the canopy.
Management includes hazel copice and the removal of bramble to allow light to reach the ground flora below. 
Nearest postcode LN13 0ED. Please note - postcodes are for the nearest registered address as we are unable to get postcodes for nature reserves.
Habitat
Environmental designation
Local Wildlife Site (LWS)