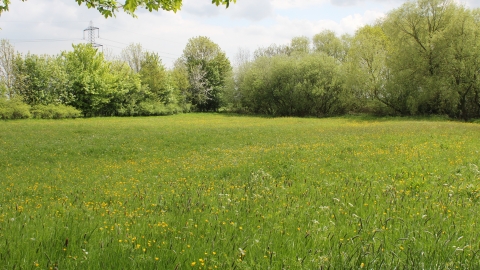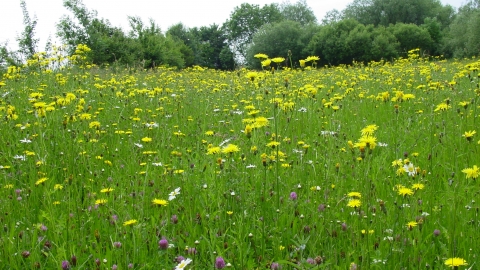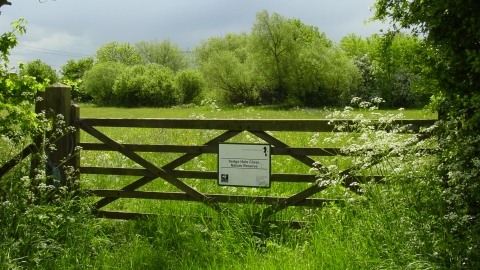 A small damp meadow with fine old boundary hedges.
Know before you go
Parking information
Roadside parking in the village
Grazing animals
Cattle
Walking trails
There is no formal visitor route, please take care not to trample wildflowers
Access
Access is through a hand gate, terrain can be rough; not suitable for wheelchairs
Dogs
No dogs permitted
Assistance dogs only
When to visit
Opening times
Open at all times
Best time to visit
April to July
About the reserve
A small damp meadow originally divided into three strips by two hedgelines, of which remnants survive. There are approximately 110 species of plants in total. Typical old meadow plants include cowslip, great burnet, lesser knapweed, oxeye daisy and cuckooflower. There are also five species of buttercup, adder's-tongue, Good Friday-grass, ragged-robin and twayblade. In the south-west corner old retting pits, where flax used to be soaked, have become colonised by willows, reed sweet-grass and bittersweet. There are fine old boundary hedges with elm, hawthorn and field maple.
The meadow area of the reserve, which accounts for half of the site, is managed as a traditional hay meadow and is enclosed for grazing purposes. The retting pits and reedbed provide a nesting place for birds. There is no path through this area but it can be readily observed from the meadow or adjacent footpaths. The site is rich in butterflies and moths. The chimney sweeper moth, for instance, is abundant in the area when the pignut is in flower.
Nearest postcode DN9 2LR. Please note - postcodes are for the nearest registered address as we are unable to get postcodes for nature reserves.
Location information
What3Words
Species
Habitat