Take on the Big Wild Walk challenge for nature & climate
Help The Wildlife Trust tackle the nature and climate emergency by challenging yourself to a Big Wild Walk this October half-term. Between 25th and 31st October, we're asking nature lovers to fundraise for The Wildlife Trusts, as we embark on our mission to protect at least 30% of land and sea for nature by 2030.
In honour of our 30 by 30 goal, we're challenging you to take on one of the following:
· Walk 30km over the Big Wild Walk week
· Walk 30km in three days
· Walk 30km in one day
Alternatively, you can create your own challenge. You'll even receive a Wilder Future tote bag when you raise £30!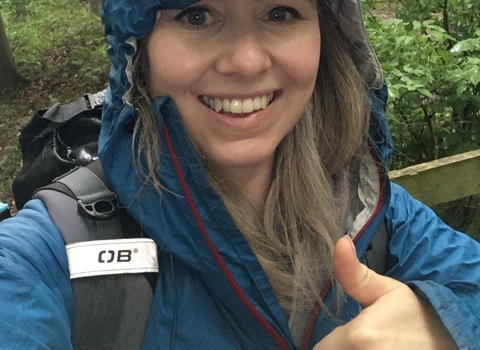 Fiona's Walk for Wildlife raised over £2,000
"If you've ever felt that you couldn't do something please be assured that you can! I'm approaching middle age, was unfit, had to strap up my dodgy knee, take pain killers, and fight my inner saboteur telling me I couldn't do it, but I achieved my goal & you can too.
"I can't recommend walking and connecting with wildlife highly enough for mental & physical health."