Go WILD with The Wildlife Trusts
Make room for nature this June and join the hundreds of thousands of people taking part in 30 Days Wild. We're challenging you to do something a little bit wild every day - that's 30 days of fun, exciting and simple Random Acts of Wildness. It's easy!
You can visit the Trust's pages for schools, businesses and find extra downloads - don't worry, there's still plenty of time to take part!
You're not too late!
Don't panic! June may have started, but you still can too. If you missed out on signing up, you can still get your hands on a pack. Just head to The Wildlife Trust's downloads page and print out a pack at home!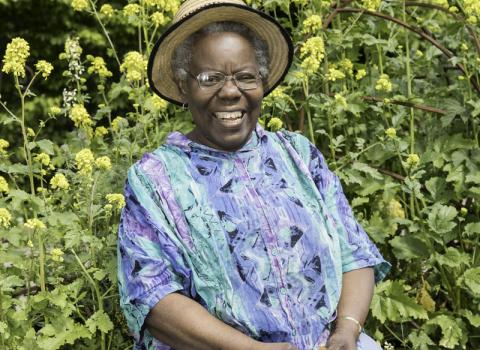 What is 30 Days Wild?
30 Days Wild is the UK's month-long nature campaign run by The Wildlife Trusts. Now in its fourth year, sign up and take part with hundreds of thousands of people across the UK (and do your bit to help wildlife, too!).
From little actions (like stopping to smell a flower on you way to the shops or taking your lunch outside for a picnic) to big things (like giving up single-use plastics for a month or pledging your support to a nature campaign), 30 Days Wild is all about re-connecting with the natural world around you and doing a little bit of good for wildlife.
What's in your pack
When you sign up, you'll receive a pack full of wild goodies! You'll get a wallchart, with a calendar (to help you plan your month) and an awesome poster! You'll also get a booklet packed full of ideas to help you go wild (check out the yummy recipe on page 7!), a set of super stickers, and an invitation you can give to a friend or neighbour to invite them to take part with you!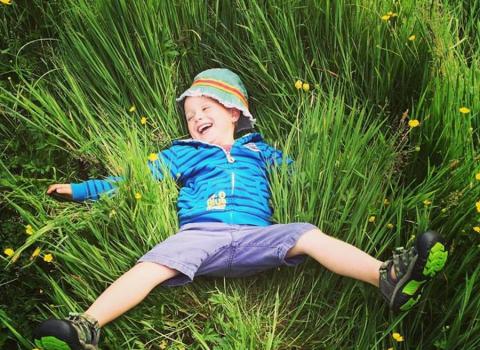 Why take part?
Getting out in the natural world is good for the mind and body. And it's not just for the weekend – it should be every single day. Immerse yourself in nature this June with 30 Days Wild!

Dr Alice Roberts
Random Acts of Wildness
A Random Act of Wildness is any thing that you can do to turn an average working day into a wild one. They can take a few seconds, a few minutes, or if you lose yourself completely, a few hours!
Take a look at some ideas below or click the link to see a full list of 101 inspirational Random Acts of Wildness!
Follow our adventures