Creating Naturehoods
We want every community to have access to wildlife, and through working with us we can help plan a Naturehood in your patch. Think pollinator 'bee-lines' or hedgehog highways through your village, and swaying wildflowers around your churchyard and out onto the road verges.
We will provide the expert advice of how to introduce the right species of plant, how to manage sites thereafter, what grants are available and help source the wildflowers. Through training events and accommodating trainees, we will form an army of skilled people, we will Grow Wild Heroes.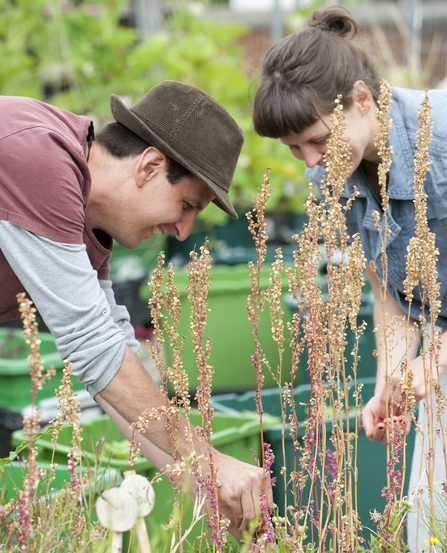 The first steps of this programme of work are underway, through the lessons we have learnt during #LoveLincsPlants on seed and plant propagation with the University of Lincoln. We have trialled the Naturehood approach with the village of Baston. We have secure funds to build trainee accommodation at Gibraltar Point and Saltfleetby sites through Dynamics Dunes.
We are now looking to go further, by fund raising for further accommodation at Woodhall Spa Airfield where plant propagation is also being planned, and to develop a full programme of Naturehoods across Lincolnshire with our native plants being the basis to bring nature back from the brink.
Nature has a role to play in maintaining our well-being and mental health and through developing resilient Living Landscapes together we can address both the climate change and biodiversity crisis we are facing. Will you join us, and be a Wild Hero and support our 30 by 30 campaign to breath life into every corner of our beloved Lincolnshire?